You are here: Company
Close ties with the industry have been at the core of the company's consistent development since its foundation in 1952. Decades of experience provide us with the tools to realise individual as well as high-performance machine and plant technology for our trade and industry customers today. People and machines are a successful combination to achieve production output that performs satisfyingly daily.
As a family-owned company, we have been focusing on the training of young people and the continuous qualification of our team for decades. More than 4,500 m2 testify to optimum organisation of production processes. 65 employees working in our modern headquarters in Rietberg-Mastholte in Westphalia, Germany are responsible for project planning, design and production in order to meet your individual requirements. Regular exchange of experience and further training of the members of our staff will continue to put the instruments in our hand that ensure our success in the future.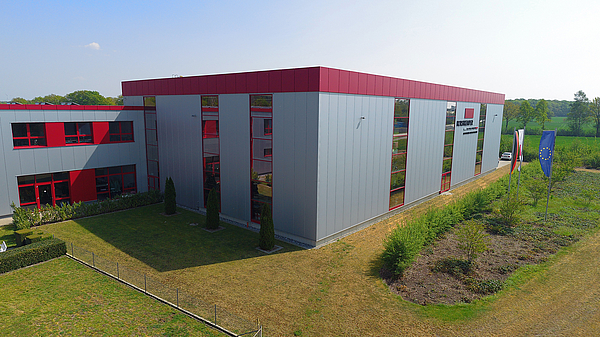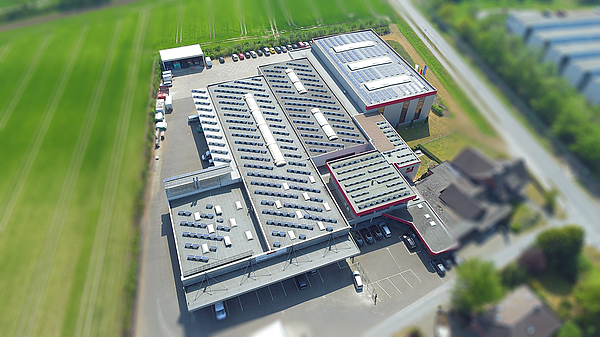 Project Planning
Conceptual thinking and action are part and parcel of every project planning process. The search for innovative solutions provides us with a daily challenge, which we take on with great commitment and a high level of expertise. HORSTKEMPER is your one-stop-shop solution from concept development, fine tuning, and implementation of the project targets right through to final acceptance and service. For every project we implement, we not only provide the experience of our project engineers and designers but also draw on the high level of qualification and commitment of our staff.
Engineering
Design and development of the systems is carried out in close dialogue with our customers and with the latest 3D CAD/CAM technology. The degree of competence of our long-term staff guarantees uncompromising as well as tried and tested product quality. Digital order data ensures a maximum of information in every phase of production and provides the basis for detailed documentation.
Development
Innovation is our business. The constantly changing market needs of our clients are our incentive to develop new solutions and concepts. Through the work in teams and brainstorming we steer ideas purposefully down the right channels and combine well-established with completely new concepts. The solution finding process knows no boundaries in order to achieve the best possible cost-benefit effect. Within feasibility studies, including the calculation of cycle times and real-time simulations, we provide customers with an overview as to our ability in regard to high-performance mechanical engineering. Our development department, besides calculating strength and service life of our machines, regularly file patent applications for new concepts.
Production
State-of-the-Art machining centres ensure maximum precision and efficiency. From custom-fit cuts of the material, through turning, milling, bending, and drilling, to the perfect surface, all work steps occur in straight throughput. Feedback and experience from production flows is directly integrated into the design and provides the basis for high-quality yet economical machines. The high degree of competence of our staff shapes the production result at every stage right up to precision assembly.
Commissioning
After the final assembly, a comprehensive function check is carried out and the system commissioned. The intensive exchange of ideas is part of the professional co-operation with our customers from start to training operators on the machine. Only when our partners are satisfied with the result a project is declared completed and this kind of action creates trust for a long-term cooperation.